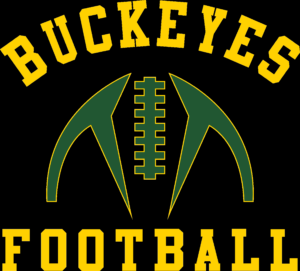 The Miles Macdonell Buckeyes of the WHSFL are looking to expand their coaching staff. As the program prepares for the 2023 season, we are expecting to either compete in Division 1 of the league, and/or to start a Junior Varsity team. In any situation, we are looking for capable, enthusiastic, and dedicated position coaches.
If you are interested in this opportunity, please reach out directly to Head Coach Dan Washnuk at dwashnuk@retsd.mb.ca with a brief introduction, as well as a concise outline of any relevant (coaching at any level or sport, playing, or work) experience.
Our program considers success to be the development of our individual athletes and in providing opportunities for growth of the students, both on and off the field. If this philosophy reflects your own, please consider applying. Whether you see yourself as an established coach looking to take on responsibility or as a young coach looking for mentorship and development, we may have a role for you. We are also flexible with the needs of our coaches; attending all practices is encouraged but not a necessity, and practices are structured with our coaches' work schedules as in-mind as possible.
We at the Buckeyes look forward to hearing from you.